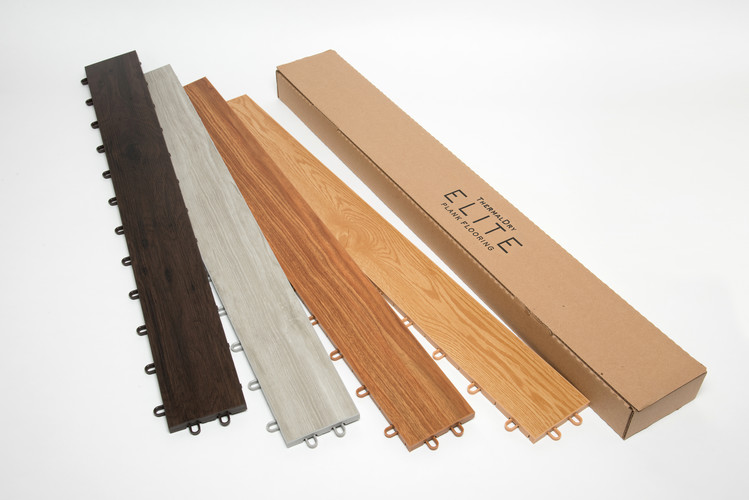 Is your basement a place you avoid in your home?
Having a finished basement can be a great addition to your home. A person must consider all the products used in a basement finishing project, as this type of finishing is different compared to other places in your home. At DBS, one aspect of basement finishing that we carefully take into consideration is the flooring we install. We believe that our quality flooring is worth every penny and has has been tested to create lasting results.
What kind of flooring do you have in your basement?
If the answer is traditional wood, wall-to-wall carpeting, bare cement floor, or even a simple layer of paint, then this article can explain why these options may not be the best choice. Both wood flooring and carpeting are usually installed directly on top of the cement, allowing for no airflow beneath. This can result in mold build-up and deterioration of the flooring. Flooring that has a layer of paint installed over the cement can be easily ruined by water vapor build-up. Water vapor comes up through the cement and gets trapped in-between the cement and paint. Eventually, this breaks the seal and peels the paint ruining your barrier.
What are the best basement flooring options that will last and be problem free?
ThermalDry® flooring has many options for you to choose from. If you prefer the clean wood look but don't want to deal with moisture problems then the best option would be ThermalDry® Elite Plank Flooring. This flooring option is especially great for cement floors that has a slight level variance. This helps reduce extra money spent on the installation process. The planks lock easily together and have a great advantage of accessibility to install, clean, and replace them. If replacement is necessary, only the tiles affected need to be replaced rather than the entire area, creating a cost-effective way to replace damaged planks. On the underside of the flooring is a system that lifts the planks so they are not sitting directly on the cement. The space created allows the floor to breathe and can make the floor up to 10° warmer by creating a thermal break. ThermalDry® flooring is completely inorganic so it won't absorb water, buckle, rot, or grow mold, making it very compatible with your basement environment.
Tiling in your basement is another great option with many of the same qualities. ThermalDry® parquet basement floor tiles only take about a day to install and there is no subfloor or fasteners required for installation. With a thermal break built into the underside of the tiling, the surface temperature can rise up to 10°. It is also inorganic so it can't be damaged by water or humidity which leads to mold, mildew and rotting. This flooring won't ever wrap, crack, or require any costly finishing and looks very similar to the real oak parquet.
If you are someone that thoroughly enjoys carpet, especially in your cold basement, we have a product for you. Combining Pro Comfort Carpeting and ThermalDry® Insulated Floor Decking™ has every advantage you need. With this installation you may experience up to a 17° increase in floor temperature, making your home more energy efficient. This flooring system also provides airspace underneath so you don't have musty smells from water vapor getting trapped underneath. This carpet also locks easily together allowing easy replacement of just one tile. On top of all these great benefits, the carpet is comfortable and beautiful with its integrated padding and soft, plush finish.
If you are looking to finish your basement with durable, lasting materials, then ThermalDry® flooring his the best product to suit your needs. It's inorganic material, raised flooring, and modular design, prove to be the best option. ThermalDry® floors will last over time and make your home comfortable with a new look and higher energy efficiency.