Waterproof Faux Wood Plank Flooring in Duluth and Nearby in Minnesota and Wisconsin
ThermalDry® Elite Plank Flooring is the ideal basement flooring option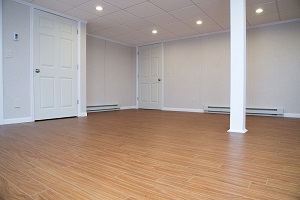 ThermalDry® flooring gives you the look of wood without the risk of water damage.
Many homeowners want hardwood flooring in their basement but are concerned about the potential of flooding and water damage. DBS has the perfect solution for this problem with ThermalDry® Elite Plank Flooring, a faux wood flooring that looks and feels like natural wood.
Like all our basement flooring options, ThermalDry® Elite Plank Flooring is made from completely inorganic materials, making it completely water and mold resistant. This ensures that your basement will be protected for the long term while still looking great.
If you're interested in wood flooring for your basement, call us today at 1-855-259-9625 or click below to learn more about how we can help you. We offer free estimates on all of our work in Minneapolis, St. Paul, Duluth, and the nearby areas.
What makes ThermalDry® Elite Plank Flooring the superior choice
Waterproof design: ThermalDry® Elite Plank Flooring is completely inorganic, meaning it won't be damaged by any moisture in your basement. This flooring system fits perfectly with all of our other basement waterproofing products, ensuring that your entire basement remains dry and clean.
Thermal insulation: ThermalDry® Elite Plank Flooring creates a thermal break between the flooring and the concrete slab, making your basement flooring as much as 10 degrees warmer. This creates a much more comfortable environment that can help save money on heating.
Beautiful finish: Of course, homeowners choose hardwood flooring for its exceptional aesthetic appeal. With two beautiful finishes to choose from and a modular plank layout, you won't be able to tell the difference between ThermalDry® flooring and natural wood.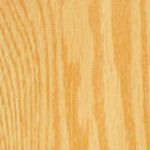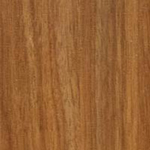 Upgrade your basement floors with ThermalDry® Elite Plank Flooring today

If you're ready to get a wood basement floor that solves your waterproofing needs, call the experts at DBS today. Our patented basement flooring solutions will ensure that you have a clean, dry basement that looks fantastic.
Call us today at 1-855-259-9625 or contact us online to get started on your basement flooring project with a free estimate. We offer all our waterproofing services in Duluth, St. Paul, Minneapolis, and the nearby areas.
Looking for a price? Get a no cost, no obligation free estimate.