Comprehensive Home Energy Audit Near Maple Grove
As seasons come and go in Minnesota and Wisconsin, so does our selection of everyday clothing. With cold winters and warm summers, sometimes the clothing we wear is just not enough to keep us comfortable. That's why many of us rely heavily on our heating and cooling systems.
When we become dependent on our heating and cooling systems to reach desired home temperatures, we start using way too much energy and ultimately waste tons of money on our utility bills every month.
DBS is here to help! With our comprehensive home energy audit, our energy experts can thoroughly diagnose your residence, identifying how your home uses and loses energy. As a full-service energy saving company, we find your home's weak spots and provide the solutions to fix them.
Benefits of an energy audit by DBS:
A thorough inspection of the energy systems within your home
Certified professionals and professional equipment for testing
Addresses how your home uses and loses energy
A prioritized list of the most cost effective solutions for your home
Make sure to contact us today to schedule your home energy audit and find out how your home uses and loses energy. We are the area's one-stop-shop for insulation installation, duct sealing, and more.
We provide our energy improvements and energy assessment to homeowners in our service area, including: Saint Cloud, Eden Prairie, Minneapolis, and all nearby cities and towns.
Find out where the largest energy losses are within your home to start saving now
Our home energy audit is designed to find the biggest energy losses within your home and fix them to prevent further energy and money loss. There are many benefits to having a home energy audit, also known as a checkup, performed on your home. For starters, it helps identify your home's air leaks. Most homes leak more than you can imagine!
Your house is made up of many systems that serve your needs - for lighting, hot and cold water, comfortable indoor temperatures, healthy air quality, and power for appliances and plenty of other electrical devices. These systems interact, which means that when one system isn't working like it should, it affects the way other systems work. For example leaks in your duct system make your heating and cooling systems work harder, wasting energy and costing you money.
Through various tests, inspections and calculations, a complete energy audit evaluates all of the features and conditions that factor into your home's overall energy performance. When DBS completes your home energy checkup, you'll see exactly how your energy dollars are being spent and where you can save. Our energy audit provides a prioritized list of recommended improvements -- your master plan for saving energy.
We don't just provide the suggestions, we can also perform much of the necessary work -- so you can get all of this in one place! Whether you need an insulation upgrade or ice damming services, we do it all and for a price that fits your budget.
We help give you a clear path to a comfortable home for less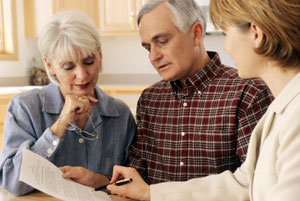 A comprehensive approach for a home energy audit. A DBS home energy assessment includes a thorough examination of your entire home, with solutions geared and prioritized towards the biggest return and value for your investment.
Our home energy checkup provides you with a master plan to improve your home's energy performance, cut your utility bills, and create a healthier, more comfortable home. Many of the energy audits subsidized by local utilities or state programs are woefully incomplete, even when they include free features like weatherstripping or fluorescent light bulbs.
Home energy audits vary! If and when you get one of these limited energy audits, you're missing out on costly information - information that may steer you wrong. You may have major air leaks that are hard to find, a furnace that isn't venting properly, or a ductwork system that's dumping air from your attic or basement into your living space.
To make sure you do the right things in the right order, invest in an energy company you can trust: Get DBS' comprehensive and customized home energy audit.
We are here to help! We proudly offer our custom energy audit in Maple Grove, Eau Claire, Minneapolis, and surrounding areas in and around Saint Cloud and Eden Prairie!
Looking for a price? Get a no cost, no obligation free estimate.